elements at the Sanctuary on Camelback Mountain Resort & Spa
Sanctuary on Camelback Mountain Resort & Spa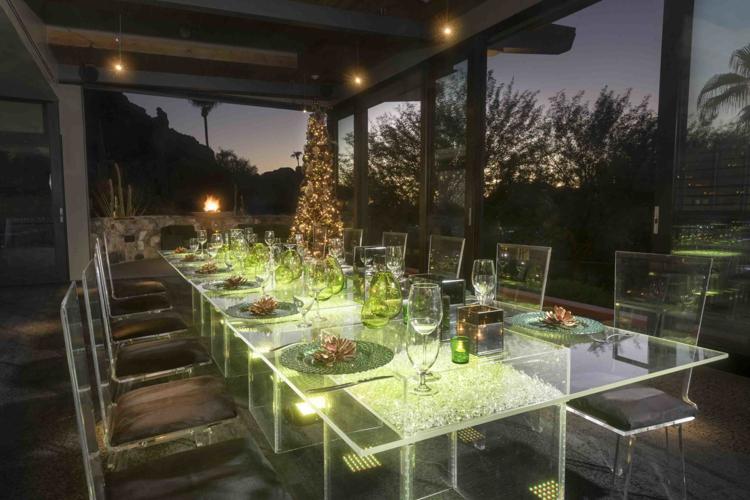 A Scottsdale resident today filed an ethics complaint with the city against Councilman Guy Phillips over his involvement in the anti-Southbridge Two referendum drive and anonymous donations made through a GoFundMe page set up to benefit him following a work-related injury.
Responsible drivers are following all the steps recommended by Scottsdale police to avoid collisions and arrests, but irresponsible motorists are more impaired than ever by a potent mix of alcohol and drugs.
Petitioners seeking to put the Southbridge Two development before voters crossed their first major hurdle on Friday, turning in over 17,000 signatures to the city in support of their referendum.
Arizona women just aren't having as many babies as they used to.
Where have all the Jennifers gone?
The Galleria Corporate Centre has long been a lightning rod in the downtown Scottsdale parking debate after a 2015 study concluded the one-time shopping mall turned office building was woefully under-parked.
Following Scottsdale City Council's narrow approval of the Southbridge Two redevelopment on Dec. 4, a local political action committee made good on its threat to continue fighting the project.
An Arizona cattle rancher wants to ensure anything sold to Arizonans as "meat'' came from something with at least two legs, if not more.
In the two years since she claims she fell victim to identity theft at the hands of a former business partner, a Scottsdale event planner has struggled to convince law enforcement to take her case seriously.
When the federal government announced the opportunity zone program in 2018, its stated goal was clear: to bring investment into impoverished communities using tax incentives as a carrot to attract investors.